Harsa ngai in a ka cawm kengtu Ka Pa hi ka caah a rumbik a rak si ko. Midang bang cathiam le mifim si hlah hmanhsehlaw, ka caah fimnak a ka hrawmhtu cu Ka Pa a si. Midang bang bianem le holhthlum chim thiam hlah hmanhsehlaw , Ka Pa bia hi ka caah a sunglawibik an si ko.
Nun rethei ngai in chungkhar/ fale cawmkengtu a si nain, Pa le mithmai cu fale caah Ni bang a tlang zungzal. Midang caah a derthawmmi si hmanhsehlaw ka caah a ṭhawngbik Pa a si ṭhiamṭhiam.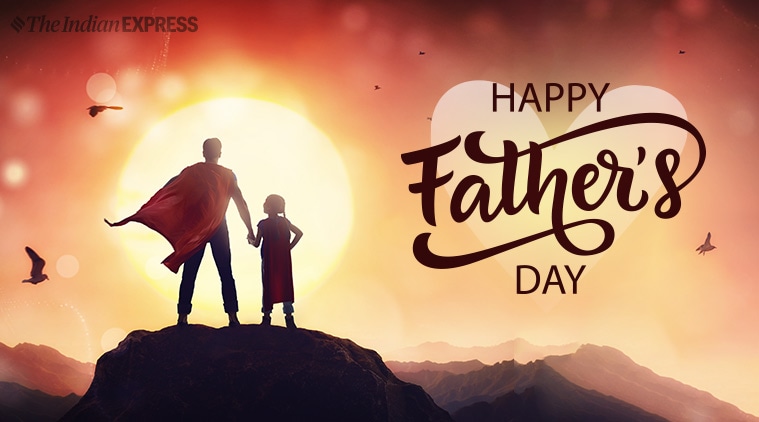 Ka Pa cu hawi bang mirum si hmanh hlah sehlaw ka caah ka herhmi vialte hawi hngarlo in a ka zalhpiak tu a si. Thazaang dermi, midang bangin fimthiamnak sang ngeimi si hmanh hlah sehlaw, Ka pa cu ka caah ai dawhbik le a ṭhawngbik, fimnak hrawmhtu le bochantlak Pa ṭha a si ṭhiamṭhiam.
A der thawmmi Ka pa pawng ka um hmanh ah khin, ka thazaang an tlung tuk tawn. Hringtu pa le hi zeibantuk Pa an si hmanh ah fale caah cun a sung lawibik Pa an si ko. An hringtu Na Pa a nun le dam lio ah diriam tein dawt khawh i zuam. By.Mai Anna Par(Journalist of The Chin Post)
Relchap- Ralhrang Rallokap Ruang Ah Kawlram Ah Mangṭam A Tlung
Khuacan an hman ti lo. Pawngkam an rawkral dih. Thingram an phawng caah, ni khua alinh chinchin. Ukraine ral le kawlram ral ruang ah Vawleipi ah mangṭam a tlung cang. Vawleipi 49 million (nuai 490) cu tirawl ei awk ngeih ti lo asi. Kawlram mi tirawl a ngeih tilo mi cu Nuai 132 (13.2) million asi.
Vawleipi mangṭam Tuarmi (1/3) cheuthum cheukhat cu kawlram mi kan si. Kawlram Milurel cu 54 million (nuai 540) asi. Kawlram mi (¼) Cheu 4 cu tirawl loin athih ding kan si. Kawlram mi 35 million (nuai 350) cu ni sifak kan si. 10 million (nuai 100) underline poverty timi sifak mi hna nakin kan sifak deuh ti asi.
Kawlram mipi chanchuah awk ah UN nih dollar an khonh mi hi 850 million (nuai 8500 Dollar) asi. American nih tampi a hlu rih. EU le Ramdang hlut mi aatel rih lo. UN nih Kawlram um NGOs hna he ṭuan an duh. ASEAN le MAH nih ASEAN ṭuan an duh. Ameircan le Tuluk hnatlak pi nakin ASEAN nih ṭuan seh ti asi.
Ralhrang ruangah a intuar mi hna le MAH ruang ah mangṭam a tuar tu hna sinah, Mithah Lainawng, Damiah Rallokap nih a ṭuan lai ti cu Vawleipi tuanbia ah a voi khat nak asi ve lai. Kawlram ngeih mi 60% aalak cia mi MAH le Rallokap bawizik rual le an minung hna rumnak asi te lai.
An rum chin chin lai I, ṭum an duh ti lai lo. ASEAN thawng in MAH le Amay Suu tawn ter kha American chunmang asi. Cu hnu ah Kawlram ah Democracy um ter ṭhan; Nuhrin covo zalen seh ti kha Kawlram ah American interesting timi duhmi cu asi. Federal timi mah tein khuakhan Lairelnak le Tlukruannak caah asilo. Cucaah USA nih ASEAN cu hnatlak pi.
Khat lei in Raldoh ah CDF / PDF cu na tei bal hna lai lo caah, anmah he bia ruah uhlaw, Amay Suu he I tawn ko uh tiah American nih MAH cu pressure an pek cang. NUG he bia I ruah uh tiah American nih MAH cu an fawrh ballo. Amay Suu le MAH tawn ter ding lawng kha USA duhmi asi.
ASEAN he humanitarian bawmh nak tuah awk ah ti asi nain, Thailand le India ramri in kawlram lei ah bawmhnak pek ding lam cu Rallokap nih an phih dih. Lut aatimh mi NGOs zong an khamh hna. American nih ramri lawnh in bawmhnak cohlan awk ah Tuluk cu ka chimh pi tiah a nawl.
Tuluk nih ASIA ram hna he Hawikom nan si nak hi ngawl hmasa ati ve. NGOs phu 677 leng nih ASEAN bawmhnak cu mi harsa sin a phan bal lai lo caah an cohlan lonak statement an chuah bang in sandah piah nak zong an tuah chih. Ara lai mi ASEAN Meeting ah MAH le SAC cozah sawm lo ding in statement an chuak. Cu ASEAN meeting ah ASEAN humanitarian bawmhnak cu biatak tein I ceihhmai asi lai caah NGOs 677 nih an duh lo nak hi asi.
Kawlram mi harsa bawmh nan duh ngai ngai ahcun kan mah kut ah kan pe uh, MAH te nih an duh lo zong ah nunnak pek in kan ṭuan lai tiah NGOs phu 677 nih an ti bak ko. SAC lei nih ASEAN ah Humhimnak Vuanci Bochu Miat Ṭun U a kai lai tiah an thei. American, EU le Nitlak ram nih Ralhrang cazin khumh cang mi BOchu pa hi kainak nawl a umlo. Cihmih Thahnawn nak caah tazacuai lio mi asi fawn.
Kawlram mipi an tuahto ning vialte nih Ralhrang an si hna tehte an langh ter dih cang. Ralhrang kawl rallokap ruang ah 14000 leng an tlaih hna.1900 leng an thah hna. Innlo tampi an hrawk I mei duah tu cu Ralhrang bawi asi caah ASEAN I tel phung asi lo tiah an ti. ASEAN zong nih Rallokap he siloin Kanmah NGOs he mi sifah bawmh ding ah kan cohlan uh tiah caa an kuat hna.
Rallokap nih Ralhrang sinak ngawl an duh lo caah, kawlram Sipuazi an tla cikcek. Khua mei an duah ah rawlruk kha hramhram in an duah dih. Ei awk ngei loin thih hna seh ti nak asi. Cucu ka bawmh hna lai ti cu thihsii dah an kan pek ti ko lo ah! Khuacan nih hman lo, mipi relcawk lo innlo chuak tak in ram lak ah an I dawr, Covid nih le asi rih, Cucaah kawlram Mangṭam a tlung nak asi tiah FAO nih June 8 an cathanh an chuah.
Rampi rawlruk tiah kawh mi Irrawaddy tikulh cu thingram um lo, tlang um lo, Rallokap nih an kap hna zong ah tlikzam nak hmun a um lo caah, an thlawh ṭuan khawh ko lai. Sagaing le Magway ah cun hmun kip ah Rallokap nih an doh hna. PDF cihmih a timh hna. Vanlawng in a kah zungzal hna. Khua le rawlruk vialte mei an duah dih cikcek, zeitindah nel thuan in an thlawh ṭuan khawh khe lai.
PDF cung ah mipi an lungdong seh law, Kanmah lei ah I merh hna seh, asilo ah, PDF kha meithal ap ter uhlaw, Daihnak ser ter uh, cuticun ASEAN bawmhnak in tirawl relcawk lo kan pek hna timi MAH I Satan thluak asi. Sagaing ram Pale velchum le Magway ram Hnankha khua velchum cu voi 4-5 mei an duah cang.
Rawlruk, Caw le nel thuannak thilri vialte zong mei an duah chih dih. Innlo aciamh lo zong ah vawlei an ngeih tilo. Vawlei an ngeih zong ah cinthlak can a um ti lo. Cinthlak can va um hman sehlaw, thlawhṭuannak thilri le caw naa an um ti lo. Rawl loin thih dih uh tiah MAH nih an kan ti asi ko lo maw?
Pupa chan in nelthuan mi Shwebo velchum zong Rallokap nih hrawk dih an timh. Shwebo pawsan semnak asi. Kawlram kip an kuat hna. Abik in Chinram ah. Kawlram chaklei rawlruk shwebo an ti mi asi. Irrawaddy pawsan hi athaw ve mi asi. Kawlram a thaw bik mi facang cu Shwe Pawsan asi. Irrawaddy a sem mi asi.
Magway ram hi CHITI um tiah phungthluk mi asi. Chipi chihria le pe phunphun an cin nak hmun asi. Kawlram pi chiti in cawmtu asi. Rallokap nih khuami le PDF ṭhen loin a kah hna. Vanlawng in ni fatin ti awk in a kah hna caah PDF asi thlu mi khua an tam deuh cang.
Thlawh ṭuan khawh lo ding kha Rallokap planning asi. A cin cia mi facang le pe phun phun zong an hrawk piak dih hna. Helicopter, RPG, Miakpi, launchers, in an kah. Bomb an puak hnawh rih hna. Rawlruk zong khangh piak dih asi. Ṭuan khawh lo asi rih, Tirawl loin thih dih hna seh ti kha MAH planning asi. Mipi cu an tlikzam nak hmun tiang in helicopter in an kah rih hna.
FAO le WFP nih Tirawl loin aum ding mi ram hi ram 20 an si. Kawlram zong aatel. African ram hna le Korea Chaklei he aa tluk mi kawlram mipi an si tiah Hunger Horspots timi caa an chuah. Tuan tein tirawl kan pek hna lo ahcun Rallokap tuk herh loin tirawl loin a thih ding mi an tam tuk tiah caa an chuah. Kawlram mipi 25% cu tirawl a ngei bak ti lo tiah WFP le FAO nih an ti. Crd: Zingtincuai Cinzah